Yenile |


Besleme
| | | | | |
| --- | --- | --- | --- | --- |
| 1 | | | | |
| 2 | | | | |
| 3 | | | | |
| 4 | | | | |
| 5 | | | | |
| 6 | | | | |
| 7 | | | | |
| 8 | | | | |
| 9 | | | | |
| 9 | | | | |
| 11 | | | | |
| 11 | | | | |
| 13 | | | | |
| 13 | | | | |
| 15 | | | | |
| 16 | | | | |
| 17 | | | | |
| 18 | | | | |
| 19 | | | | |
| 20 | | | | |

Besleme
| | | | | | |
| --- | --- | --- | --- | --- | --- |
| 1 | | | | | |
| 2 | | | | | |
| 2 | | | | | |
| 2 | | | | | |
| 2 | | | | | |
| 6 | | | | | |
| 6 | | | | | |
| 8 | | | | | |
| 8 | | | | | |
| 8 | | | | | |
| 8 | | | | | |
| 8 | | | | | |
| 8 | | | | | |
| 8 | | | | | |
| 8 | | | | | |
Hakkımda
Like music?
Check us out at
RapGodFathers
When the youth are growing up like this..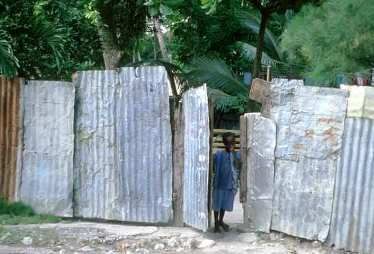 And there are no jobs...




And the police are just a well armed gang...




How you going to blame the youth for joining gangs to fight back?




How you going to throw the young men in jail?




Instead we should be fixing our schools, building youth outreach programs, and especially after school care. The youth today need direction, but they're not going to get direction if nothing is done to change the system. You can fight the gangs, but then more people will just join the gangs because they see it as a necessary evil to fight back against oppressive government who does not understand the poor. Instead the system needs to change... we need politicians who care about the poor and want to do something for them, not to them.

One love world... don't forget the poor and starving on your way to the top.





♫
Instead of no war take a look and,
Instead of the violence read a book and,
Report to history, trace up the mystery.
The willingness of the others,
How they enslave the mind of the mothers.
Tell her that your worth is found in your color,
But they never told us we were brothers,
Brothers and sisters.
To all the people of the world, let peace reign.
Tell all the boys and girls, let peace reign.
No care how you calling him, jah hear us just the same.
No makes sense we fight, let us unite, let peace reign.
♫
I'm always looking for suggestions for something different, so if you see something missing in my charts, please leave me a shout and give me a suggestion. I don't care what genre, I'll listen to anything at all and it give it a fair chance.
Also love philosophy, sociology, anthropology, as well as cultural studies. Right now I'm working on my master's degree in sociology in the USA. I'll be back home when I'm done here.
Anyone who stops by feel free to leave me a shout. I'll talk to whomever :)
Oh, or you could add me on MSN if you use that. Just ask for it and I'll send it to you.
Check us out at
RapGodFathers