<-- R.I.P. Jeff Hanneman 1964-2013, 33, Erkek, Amerika Birleşik Devletleri
www.myspace.com/theheighto…2 dakika önce görüldü
2

5

4

2

0

6

çalış 28 Şub 2009 tarihinden bugüne
Yenile |



Windows Media Player
üzerinden skropluyor
Deicide – Blaspherereion

Şimdi dinliyor

Deicide – Dead by Dawn

7 dakika önce

Deicide – Oblivious to Evil

10 dakika önce

Deicide – Sacrificial Suicide

13 dakika önce

Deicide – Lunatic of God's Creation

15 dakika önce

Arckanum – Þyteitr

18 dakika önce

Arckanum – Þríandi

22 dakika önce

Arckanum – Þrúðkyn

27 dakika önce

Arckanum – Þá Kómu Niflstormum

35 dakika önce

Arckanum – Þjazagaldr

40 dakika önce

Arckanum – Þjóbaugvittr

44 dakika önce

Arckanum – Þyrstr

46 dakika önce

Arckanum – Þursvitnir

52 dakika önce

Arckanum – Þyrpas Ulfar

57 dakika önce

Arckanum – Þann Svartís

1 saat önce

Arckanum – Þórhati

1 saat önce

Hate Eternal – Powers That Be

1 saat önce

Hate Eternal – In Spirit (The Power Of Mana)

1 saat önce

Hate Eternal – Rising Legions Of Black

1 saat önce

Hate Eternal – Chants in Declaration

1 saat önce
Daha fazlası

Besleme
| | | | | | |
| --- | --- | --- | --- | --- | --- |
| 1 | | | | | |
| 2 | | | | | |
| 3 | | | | | |
| 4 | | | | | |
| 4 | | | | | |
| 6 | | | | | |
| 7 | | | | | |
| 8 | | | | | |
| 9 | | | | | |
| 10 | | | | | |
| 11 | | | | | |
| 12 | | | | | |
| 13 | | | | | |
| 14 | | | | | |
| 14 | | | | | |
| 16 | | | | | |
| 17 | | | | | |
| 17 | | | | | |
| 19 | | | | | |
| 20 | | | | | |
| 21 | | | | | |
| 22 | | | | | |
| 23 | | | | | |
| 23 | | | | | |
| 23 | | | | | |
| 26 | | | | | |
| 26 | | | | | |
| 26 | | | | | |
| 26 | | | | | |
| 26 | | | | | |
| 26 | | | | | |
| 26 | | | | | |
| 33 | | | | | |
| 33 | | | | | |
| 33 | | | | | |
| 33 | | | | | |
| 37 | | | | | |
| 37 | | | | | |
| 37 | | | | | |
| 37 | | | | | |
| 37 | | | | | |
| 42 | | | | | |
| 43 | | | | | |
| 43 | | | | | |
| 43 | | | | | |
| 46 | | | | | |
| 47 | | | | | |
| 48 | | | | | |
| 48 | | | | | |
| 48 | | | | | |

Besleme
| | | | | | |
| --- | --- | --- | --- | --- | --- |
| 1 | | | | | |
| 2 | | | | | |
| 2 | | | | | |
| 4 | | | | | |
| 4 | | | | | |
| 4 | | | | | |
| 4 | | | | | |
| 8 | | | | | |
| 8 | | | | | |
| 10 | | | | | |
| 10 | | | | | |
| 12 | | | | | |
| 13 | | | | | |
| 14 | | | | | |
| 15 | | | | | |
| 15 | | | | | |
| 17 | | | | | |
| 18 | | | | | |
| 19 | | | | | |
| 20 | | | | | |
| 20 | | | | | |
| 20 | | | | | |
| 20 | | | | | |
| 20 | | | | | |
| 20 | | | | | |
| 20 | | | | | |
| 20 | | | | | |
| 28 | | | | | |
| 29 | | | | | |
| 29 | | | | | |
| 29 | | | | | |
| 29 | | | | | |
| 33 | | | | | |
| 33 | | | | | |
| 33 | | | | | |
| 33 | | | | | |
| 33 | | | | | |
| 33 | | | | | |
| 33 | | | | | |
| 40 | | | | | |
| 41 | | | | | |
| 42 | | | | | |
| 42 | | | | | |
| 42 | | | | | |
| 42 | | | | | |
| 42 | | | | | |
| 42 | | | | | |
| 48 | | | | | |
| 49 | | | | | |
| 49 | | | | | |
Hakkımda
Top 50 artists:
About Me
+Due to random spam i get in my shoutbox i changed my privacy settings on here. I might later change this back.
+Windows 7 is better then Window 8. Don't you dare to disagree with my statement, Window 8 is inferior, get over it.

Metulz i like: Feel free to recommend me stuff (even better if it's at RYM!) [Note: Some artists might be on the wrong place or whatever, i tried to put them in all in the correct area off the top of my head]
melodic death metal: Dark Tranquillity, Whispered, Kalmah, Be'lakor, Wintersun, Insomnium, Scar Symmetry, Mors Principium Est, Fractal Gates, Dimension Zero, The Forsaken, At The Gates, In Flames, Disarmonia Mundi

death metal: Morbid Angel, Behemoth, Septic Flesh, Mitochondrion, Gloria Morti, Blood Red Throne, Grotesque, Cryptopsy, Spawn of Possession

black metal: (primarily atmospheric/ambient)
Darkspace, The Axis of Perdition, Blut aus Nord, Funeral Mist, Summoning, Ceremonial Castings, Averse Sefira

death doom metal: DOOM:VS, Inborn Suffering, Daylight Dies / funeral doom metal: Esoteric, Catacombs, Nortt, The Howling Void, Evoken, Ra

folk metal: Equilibrium, Lemuria, Ensiferum, Finsterforst, Eluveitie

thrash metal: Metallica, Slayer
power metal: Iced Earth, Anubis Gate, Seraphiel

Other artists i like: Fear Factory, Cold Insight, Unexpect, Anterior, Sigh, Blood Stain Child, Thousand Leaves, Anaal Nathrakh, Napalm Death, As I Lay Dying, Killswitch Engage, All That Remains, Unearth

Others i like but don't listen eeryday: techno/industrial (mainly aggrotech stuff like Psyclon Nine)/alternative rock/metalcore/deathcore

Genres i am not into but may like an artist or 2, maybe even 3!: country/pop/rnb (Rhythm and Blues, R&B, R n' B)/rap/hip hop

Fuck all music snobs, enlists, and fuck all opinions, they are simply opinions, not the hard truth. I don't like everything, but i always try to stay open minded. However, it does not mean i will like every single thing and there are some things in life that i do not like and like anyone else in this world, has a voice to stay on my thoughts on it. You don't like it, good. Cuz nobody cares.
Sometimes you'll see i'll troll some of the pages or artists, but it's harmless fun =P. <-- the interwebz is not for seriousness.

---

My view on humanity:

I am sick and tired of the human race. Focusing more on profit then humanity. I don't hate everyone, i hate the general population. It's not meant as an insult, however with all the inhumanity that continues to plague this world it makes me very reluctant to want to meet anyone let alone want to continue on with life. However, forced into a reality i really despise all with each waking day i grow more sick and tired of dealing with the insufficient means: Eat, sleep, reproduce, shop, make profit, working at a mindless job. It's pathetic really and i'm really alone in this world where no one really gives a shit what happens.

Life isn't about money or possessions, it's about exploring what life really is.

Sometimes you'll see me scrobbling music when im asleep.. it's a great dream experience.

America's economy will never recover. Never, never, never, never! The main problem is not even being talked about. America will not like the result but refuses to speak out against the problem. Republicans, Democrats will not talk about the problem. The Media will not talk about the problem, not the mainstream Media, not even Fox news. This will be our own undoing.
I like helping others with computer issues on the side, any money i can get to start a company would be awesome.
I am also working to become more self sustainable. Reducing the need for dependence on others and money because i am unable to make a living on the current economy. Oil has become our greatest enemy and i am aggressively looking for alternatives.
The Big Myth: "This is How it Has to Be" (Interesting Article)
This is the kind of world i'd like to see: The Venus Project
Paradise or Oblivion (Video)
THRIVE: What On Earth Will It Take?


20 Recent Album Trends (last 3 months):

My Last.fm Extras:
My Album Charts: 7 Days / Last Month / 3 Months / 6 Months / 12 Months / Overall + Weekly Charts


Artists i haven't listened to for a while... (last 6 months)
Yearly music charts (Screenshots of last 12 months ending in Jan 1st):
2009 Charts (Partial Photos)
2010 Charts
2011 Charts
Extended Stats

My Links (let me know who you are before or during adding me, thanks!)

A Walking Dead Meme
Spineshank155's Top Albums (overall ~ Nov 14th, 2012)
1. Whispered - Thousand Swords (3573)
2. Cold Insight - Further Nowhere (3554)
3. Insomnium - Since the Day It All Came Down (3551)
4. Dimension Zero - Silent Night Fever (3550)
5. Wintersun - Wintersun (3549)
6. In Flames - The Jester Race (3548)
7. Fear Factory - Demanufacture (disc 1) (3531)
8. Kalmah - Swampsong (3526)
9. Dark Tranquillity - Damage Done (3526)
10. Behemoth - Satanica (3524)
They split this stupid junk into separate bills, damn bastards.. they need to be eradicated.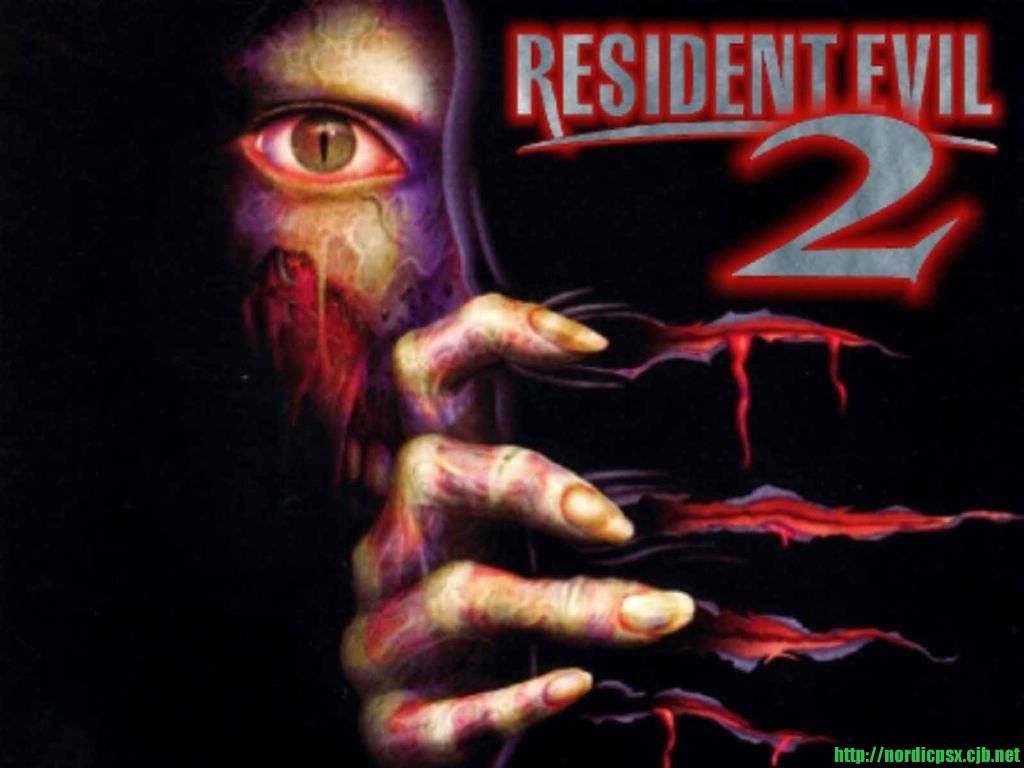 -Updated March 09th, 2013
Son Aktiviteler